Hello to everybody,
purchased my first kimber a couple of months ago, a good deal, the equivalent of 500$ for an ultra raptor II with only some minor wear on the frame (shown in pictures)
So I've decided to perform a cerakote finish on the frame, and here's the result.
Could have been better (the finish is a little bit much more "matte" than what I intended to do..) , but since it is the first time for me, I can be satisfied.
the original gun, you can see some wear and scratches on the frame finish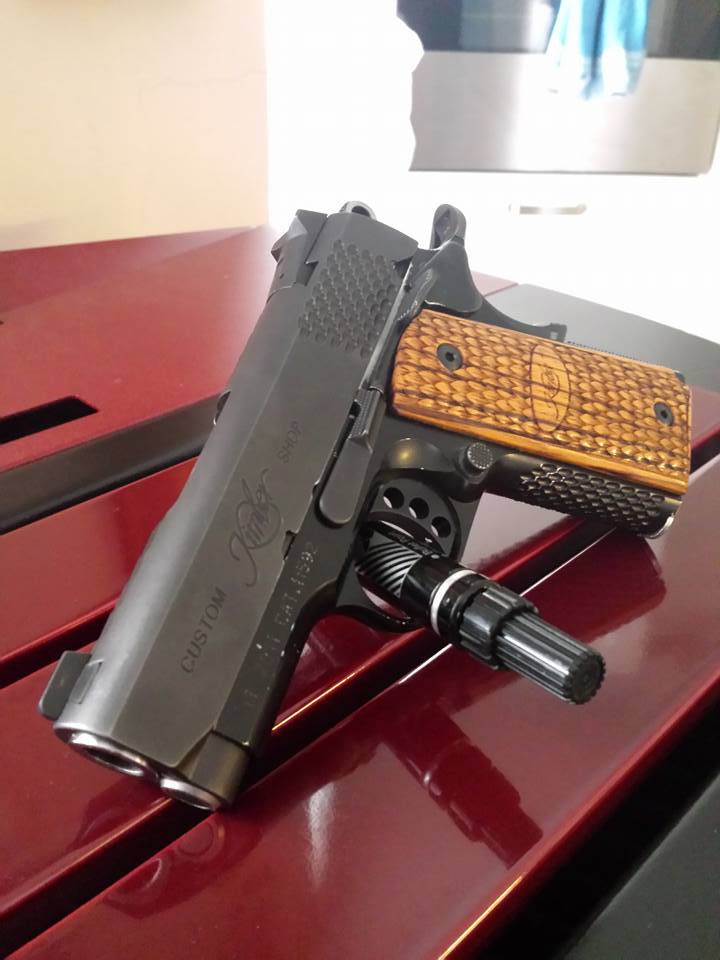 the most worn part, over the left grip, behind the plunger tube. By the way, anybody has an idea of how this hidden part could have been so worn out ??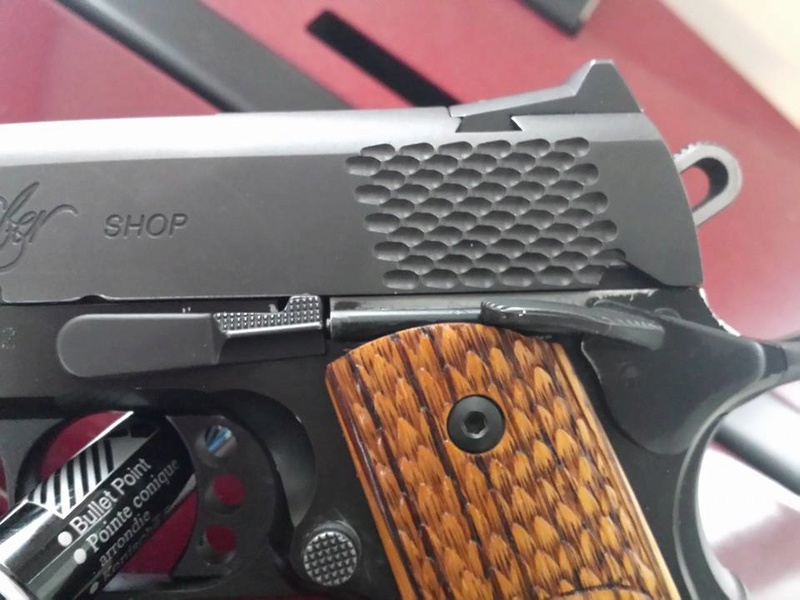 some minor scratches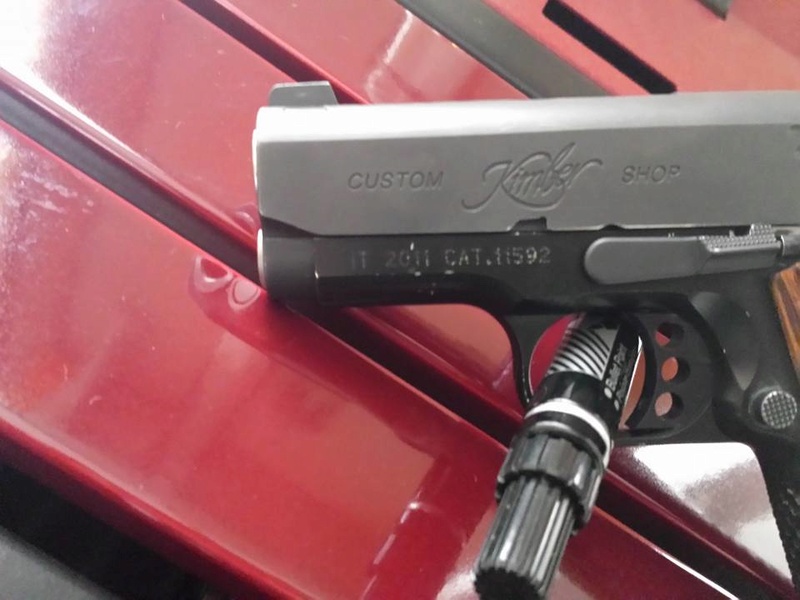 after sandblasting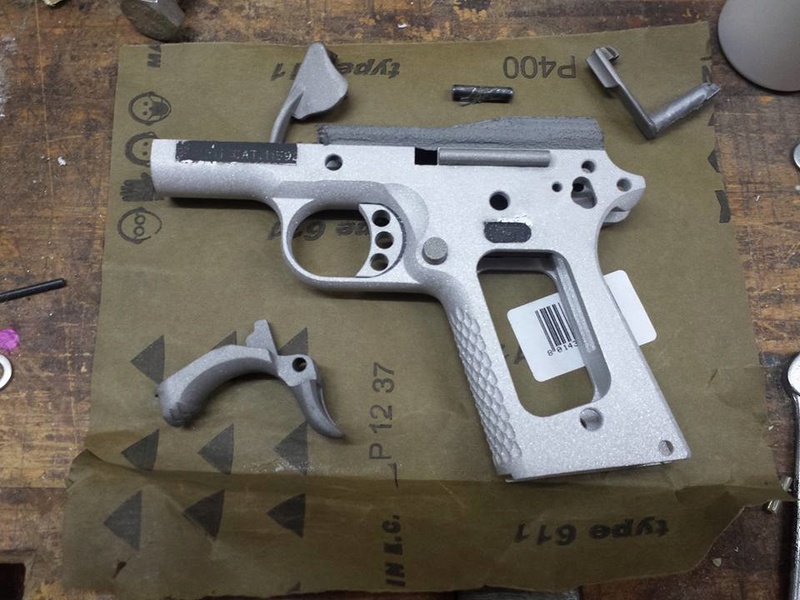 the "baking" after the painting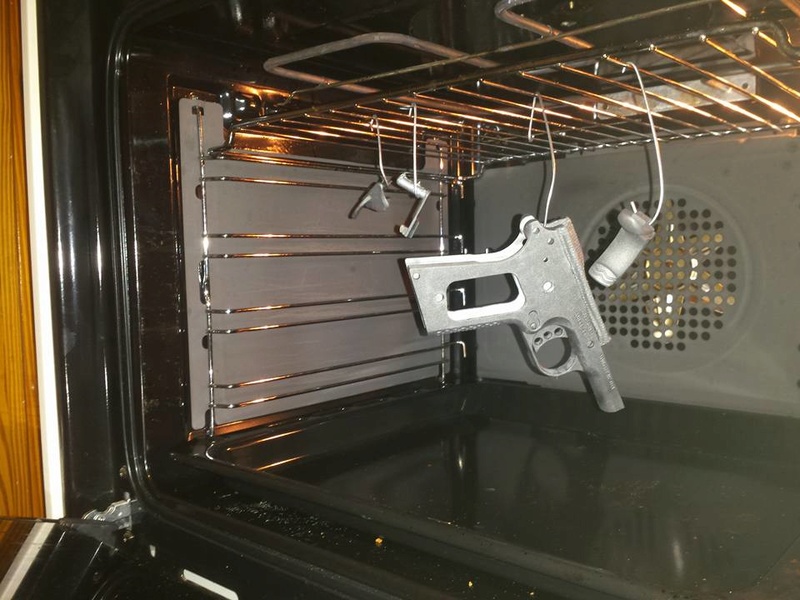 and the final result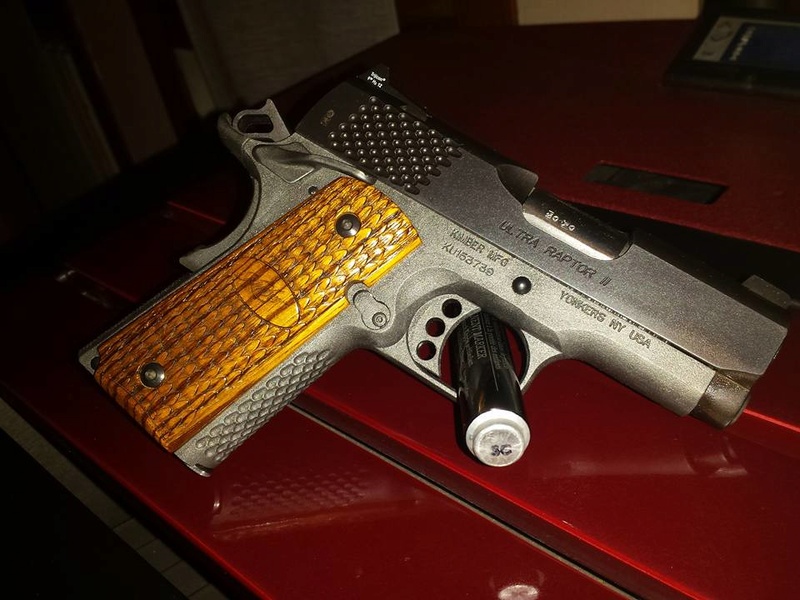 with new MSH and magwell installed
the cerakote color is the "titanium", and the paint/cathalyst ratio is the one for the "matte" effect.