My full size Kimbers have a 5" Kimber .22LR Conversion Unit that works very well. But I wanted a compact/3" conversion unit that would fit my Milt Sparks VM-2 IWB rig for when out in the field shooting ground squirrels. Never know when a wacky rodent may charge!
My Kimber Ultra CDP-II wearing her .45 slide assembly:
After a quick change in the phone booth.....wha-la, a 3" 1911 in .22LR.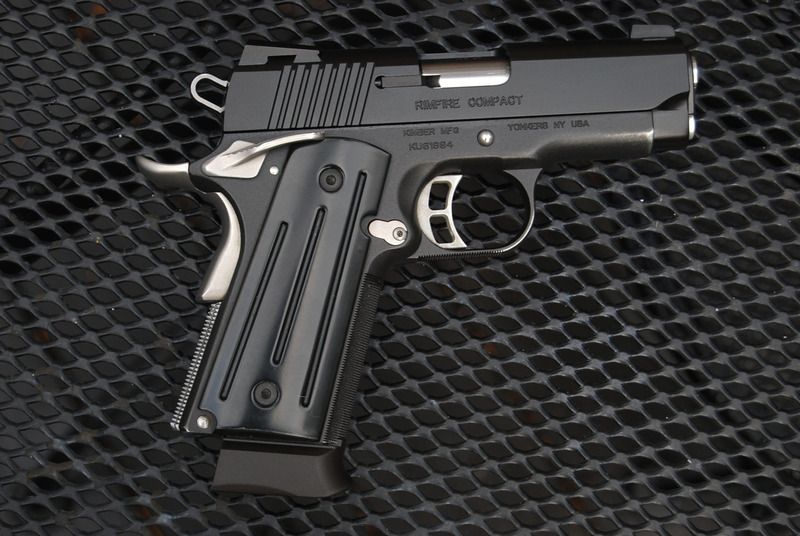 Slide markings leave no doubt as to the current chambering: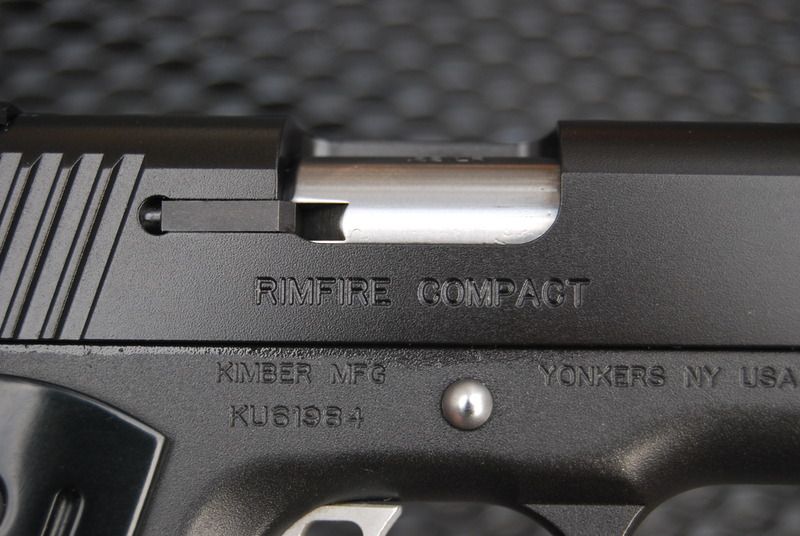 My Kimber 5" Conversion Unit produces accuracy that approaches target quality, as I've taken ground squirrels out to 55 yards with it. I've yet to shoot the fixed (drift adjustable) sighted 3" Conversion Unit yet, but will shortly and post the results. The factory supplies a magazine spacer/filler for use on the Ultra models. These units are available in either 'silver' or black. I chose the black as my 5" Conversion Unit is silver; variety is the spice of life, right?
As this item is a fairly new offering from Kimber, I thought the forum members would enjoy seeing one mounted on a .45 frame.