7 yards standing unsupported 1 shot decided to pack up and go home.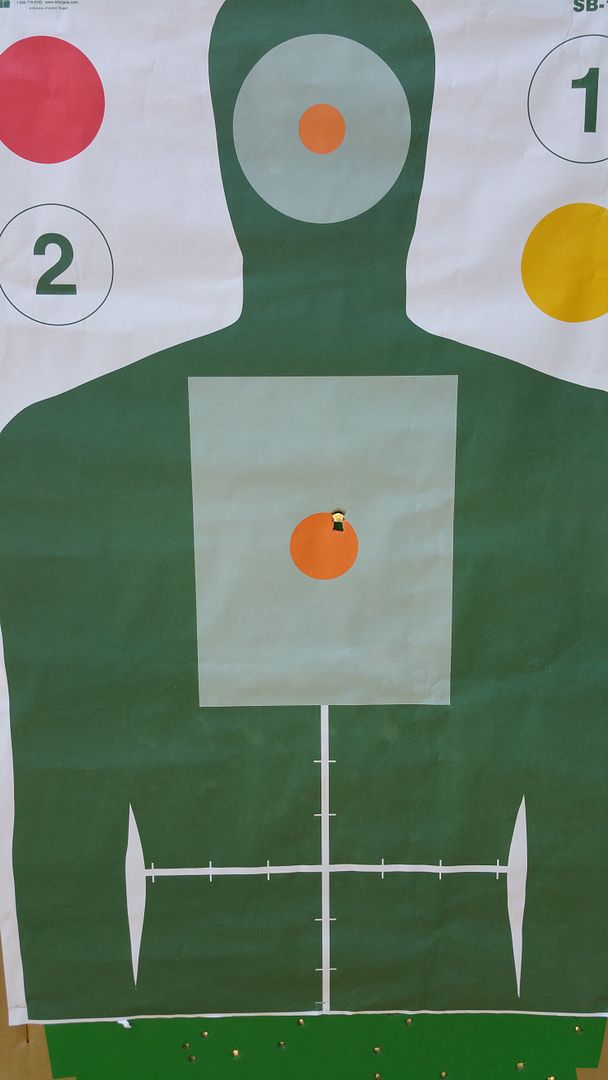 .....jk
1st magazine
2nd magazine shooting faster started pulling.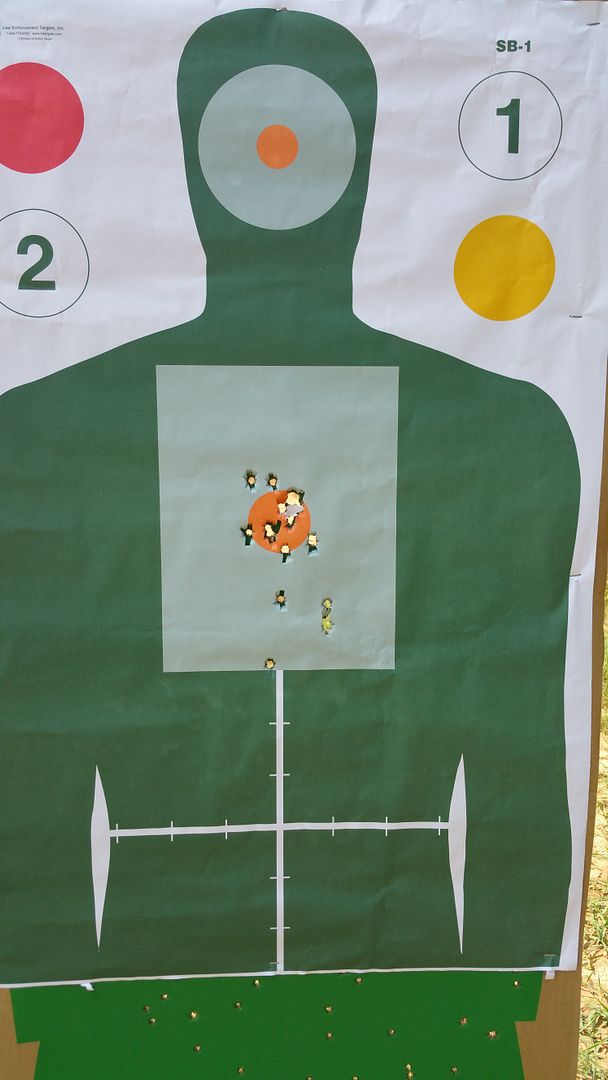 3rd magazine
4th 5th and 6th magazine not very pretty but tons of fun.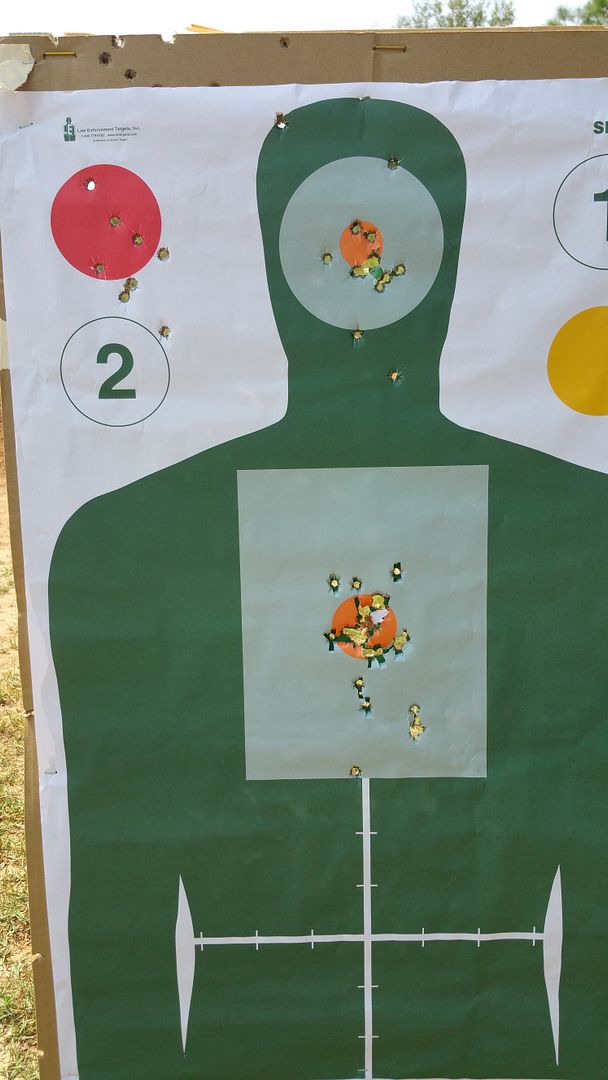 This is the magazine that it came with .
Diggin on the MSH and Slide
I just can't take these grips off...........yet.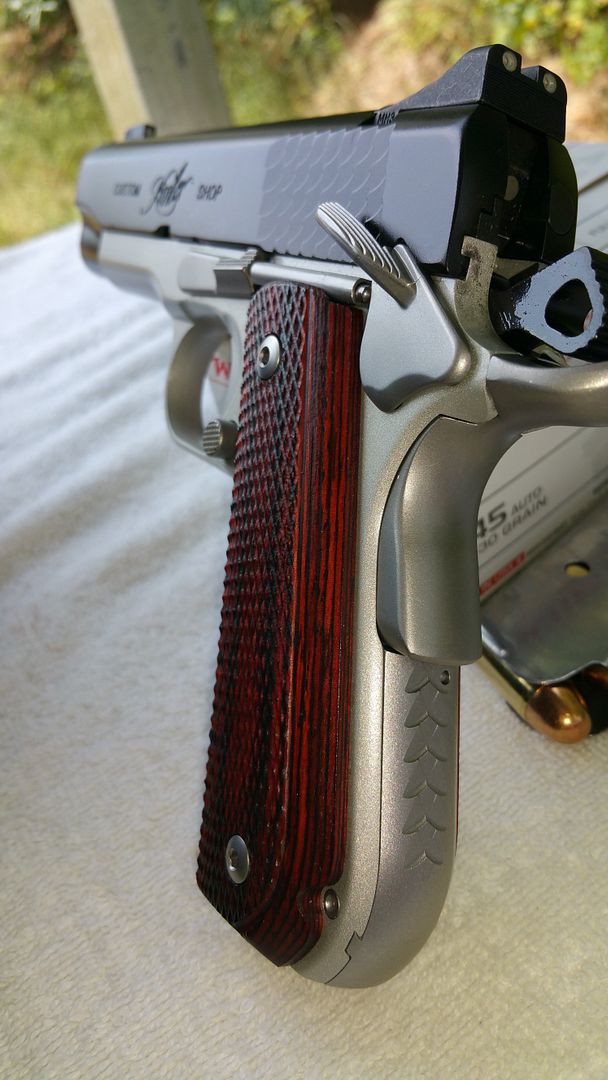 Eye Candy
At 10 yards some of these are just flat out jerks.
15 yards the scatches at the top of the target is where my stapler stopped working I was burning up pouring sweat. If it had been my stapler I would have shot it!
100 rounds Winchester 230 grain fmj. Not one hiccup. My first pro size, 4 inch. My first round butt. I love the way it feels. The grips along with the front strap and msh provide great control in sweaty conditions. This little queen is a keeper.