My former PD partner is quite a fireball. We had quite an arrangement...I would dream up stuff then he would do it. The trend continues.
A few years ago I got real interested in 1911s, so he bought one first. Then we both had them and I thought how cool it would be to hunt with one...he thought so too and picked up yet another 1911, a Kimber Camp Guard 10mm.
Last year he took a small buck on the run with it. Today was opening day for firearms deer here...so he sends me this from opening morning.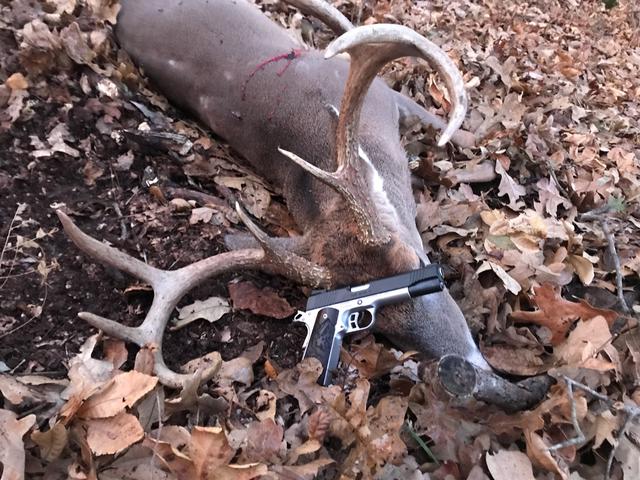 images upload
Not only is this his second deer with the Kimber 1911, it's a much bigger buck than I've ever taken. And I've been hunting deer longer than he's been alive.
This one dropped in it's tracks, a single shot at 25 yards with an Underwood loaded Gold Dot.
I don't gun hunt much if at all anymore, but stuff like this definitely rekindles the itch!