The perfect Christmas gift for any cigar smoker.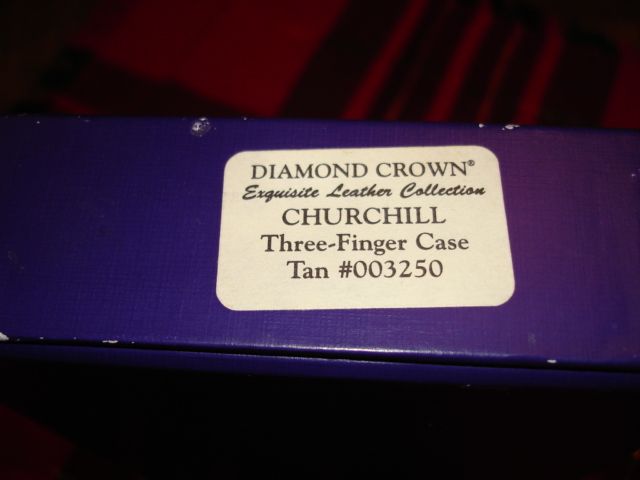 This is a Diamond Crown three finger leather cigar case, in Churchill size. It is from the Diamond Crown Exquisite Collection.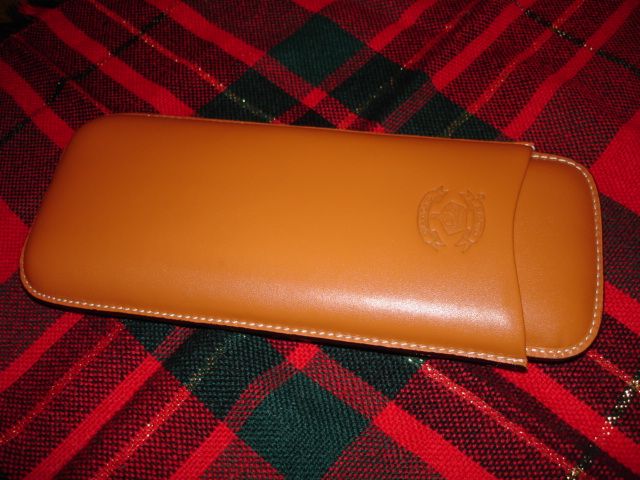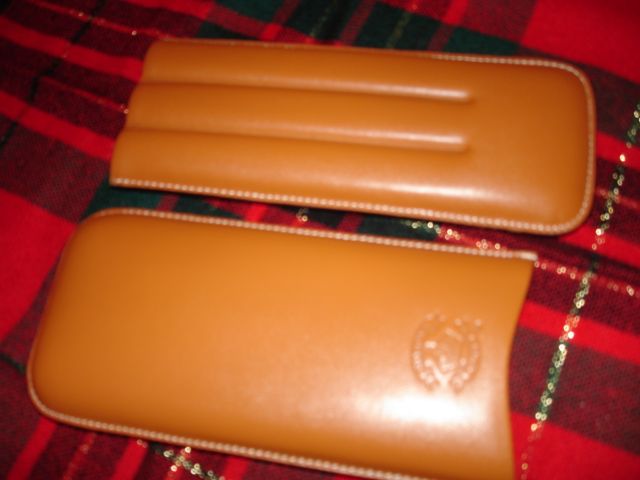 This is brand new, although the box shows some wear on the outside. The cigar case comes inside a felt case, embossed with the Diamond Crown logo in gold.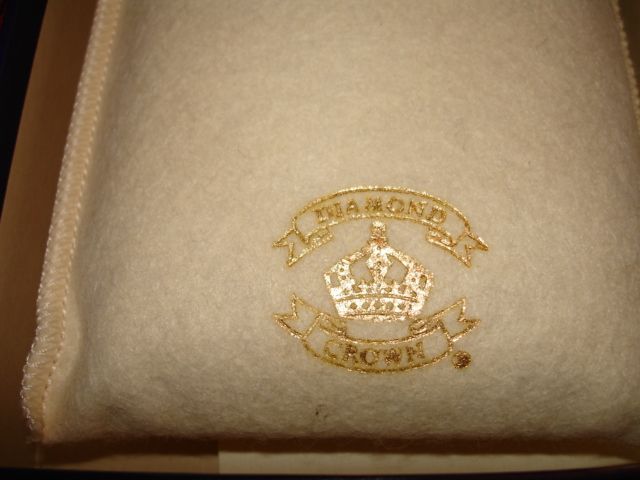 The leather case was made in Spain, from superb Spanish leather. Flawless.
All the original paperwork is in the box.
This is a photo of a cigar to give you an idea of the size. This case has never, ever been used and has never had a cigar inserted in it. It is absolutely brand new in every way, except it has been in my closet.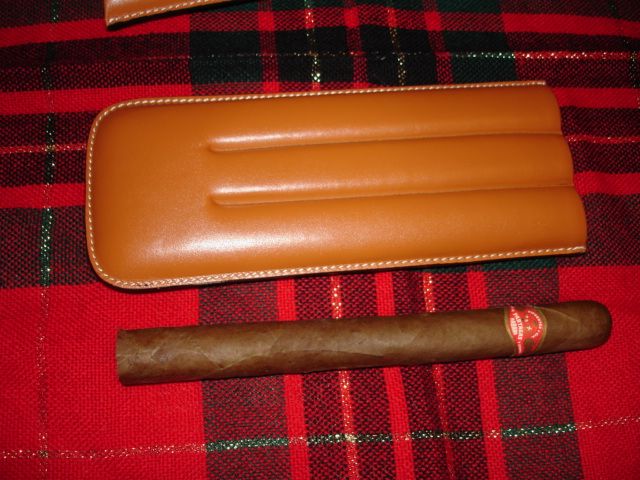 These cases can sell for well over $100. I'm offering it here for $75, and I'll include shipping.