Hey guys, just purchased a used Kimber rifle from a local gun store yesterday. Was mostly going in to look at a 9mm pistol to impulse buy but impulse bought another 30-06 instead. They had a used Savage Axis 30-06, and this used Kimber 30-06. I already have a Remington 700 in 30-06 and a Nagant I bought somewhat recently and have so many guns now I can't even fire them all, but this one looked pretty good and the price seemed right so I figured why not.
Best I can tell from looking at Kimber's site, it's a Montana, and since it's chambered in 30-06 I assume it's an 84L instead of an 84M. Either way, it doesn't seem to have the same style of safety as the current model line and while I am trying to remove the bolt to clean it, it doesn't seem to have any bolt release button on it so I can take it out. While I am trying to figure that out, I figured I'd post a couple of pics and see if you guys could tell me any information about it since you guys are familiar with them. Maybe the exact model, stuff like that:
Hard to read, but the engraving says Kimber, Yonkers, NY USA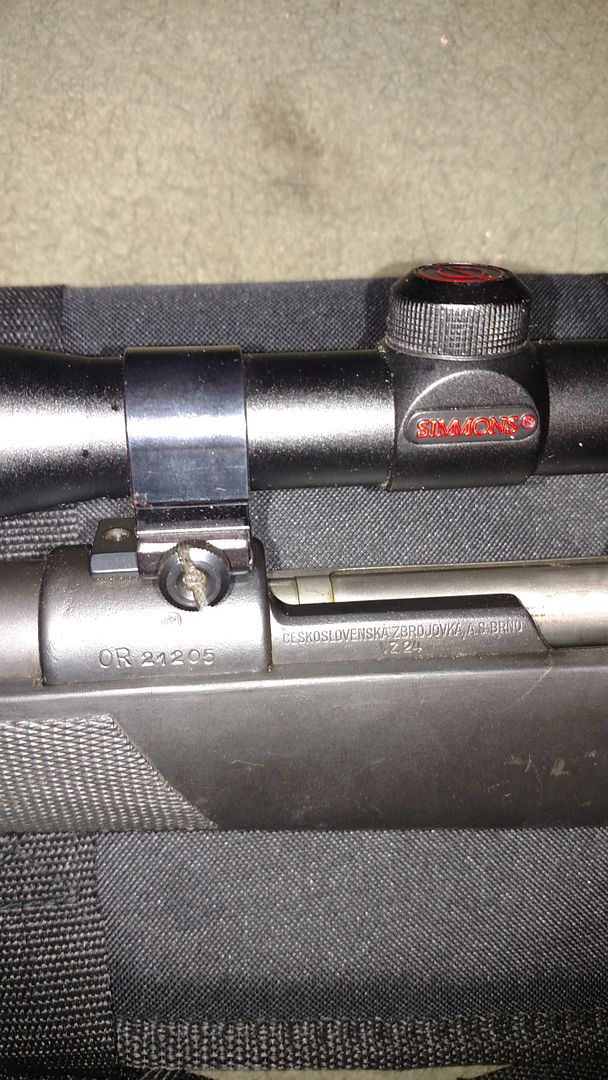 That's the flip up safety, goes up towards the scope where as the current line seems to flip forward or backward.