I picked up this cool new light today. A Nebo Seven -Z.
This is a 770 lumen led light. Bright. It also operates at a low power 220 lumens.
Made from aluminum. It has a really neat twist up head, so you can smoothly switch from floodlight to spotlight. Advertised distance on spot mode is around 1000 feet.
It has a glow in the dark tail switch.
The light can run on 3, 6, or 9 batteries. With 9 batteries , the output is 770 lumens on high and 220 on low.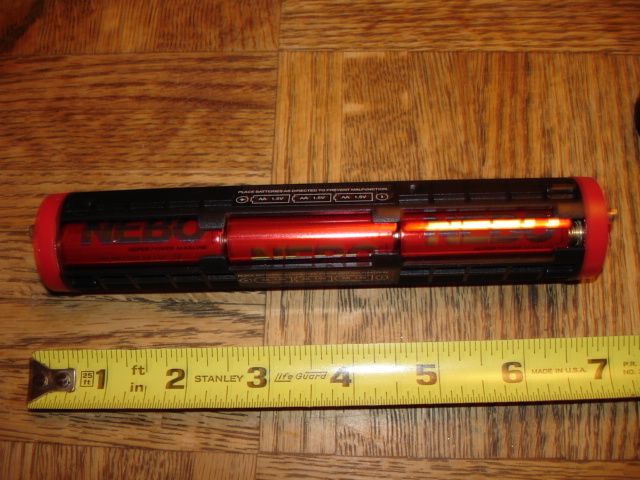 Run time on high is an impressive 7 hours.
I took it outside and it really lights things up. It's not a compact weapon light and it's not meant to function like that, but it will blind an assailant.
This light can be found online for $49.99, if you do a little looking. In my opinion,it's well worth a look if you need a bright all purpose flashlight.