stopped in at my local country store/ gun dealer Saturday afternoon, and he brought out a Ziploc bag full of gun parts, containing what looked like a complete pistol.
he said that he had taken the gun in that condition for 10 bucks worth of gas , knowing it would not work, and that he did not know out how to reassemble the pistol.
so he said he would sell it to me for $25 bucks, so I jumped on it, brought it home and watched a you-tube video on how to put it back together
and diagnosed the original failure that caused the gun to quit running, it was a broken sear trip catch.
, I experiment with jb weld and actually got it to fire one round and it hit at point of aim, and ejected the brass an re-cocked the striker, so then I new the gun was worth the $13 part from Numrich
it showed they had one in stock and I ordered at that moment so now I am waiting for it to arrive so I can get this 102 year old gun back in operation and running at full speed
on the web it showed they shipped with steel, gutcha rubber, ivory and pearl grips and with the yellowing its hard for me to know for sure, there is no grain in the grips like ivory would have and there is some translucence swirls in the grips does MOP yellow with age?
1915 model 1907 savage, double stack mag that holds 9 rounds, its a really neat old pistol! points great I am setting on a case of 1000 rds of perfecta 380 I hope she gets to eat a lot of it
[IMG]
[/IMG][IMG]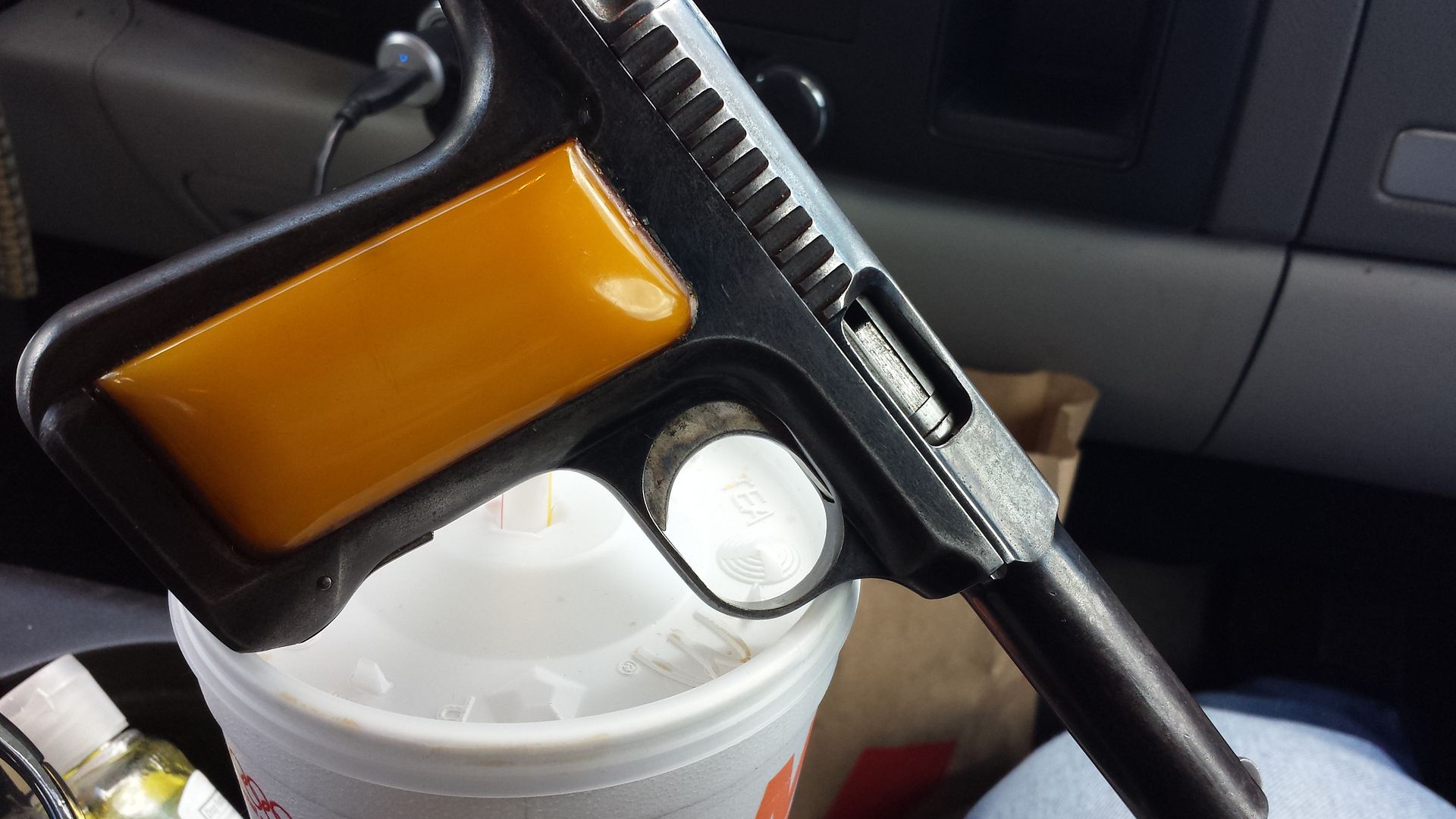 [/IMG][IMG]
[/IMG]