I was wanting a weather station, both for general use and precision shooting. The Kestrel is the gold standard, of course, but too pricey for me. Plus, I didn't need the Blue Tooth capability, even though it is pretty cool.
The Windmate does much the same thing at much less cost. There is no internal ballistic computer, but now I have downloaded one to my ...eek....smartphone. It only takes a few moments to enter the info.
The Windmate scrolls through the different screens, but it can be programmed to not show stuff you aren't interested in. Many screens have sub menus, such as the ability to graph barometric pressure over a period of time that you select. It also has weather alarms that let you know of a rapid drop in pressure, to warn of upcoming storms, etc. Basically, it does everything the Kestrel does.
The case is a jackknife case, and you can use it to hold the meter. It's quite solid.
Here are the screens:
I took these this afternoon. There is a protective film on the screen. When I took it off, it was hard to get clear photos.
Windspeed. It gives instant and averages. You can also figure crosswind speed.
The compass is pretty accurate. I compared it to my lensmatic compass. I wouldn't use it for serious orienteering though. It reads when held vertically.
Temperature. Also gives averages and I think it graphs averages. That is the temp outside, by the way.
Humidity. Again, instant and average. Low humidity today, so it's really nice out.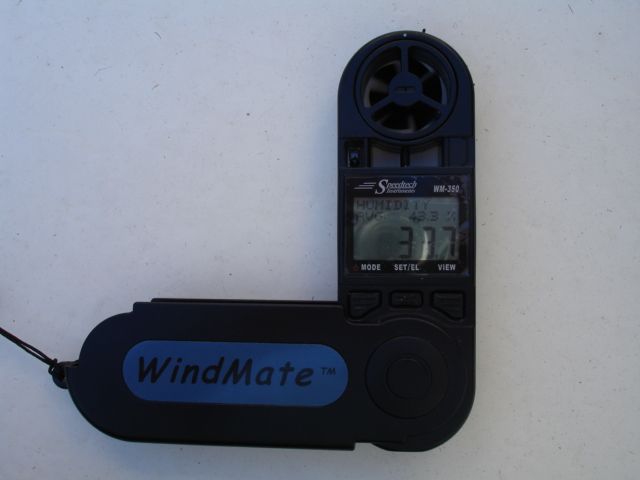 Wetbulb. I have no idea what this is.
Dewpoint. Instant and average. I haven't even had the chance to go through all the sub menus.
Comfort index.
Delta T
Barometric pressure. It can display of course, in inches of mercury, or millibars. Everything else can be displayed in metric or imperial.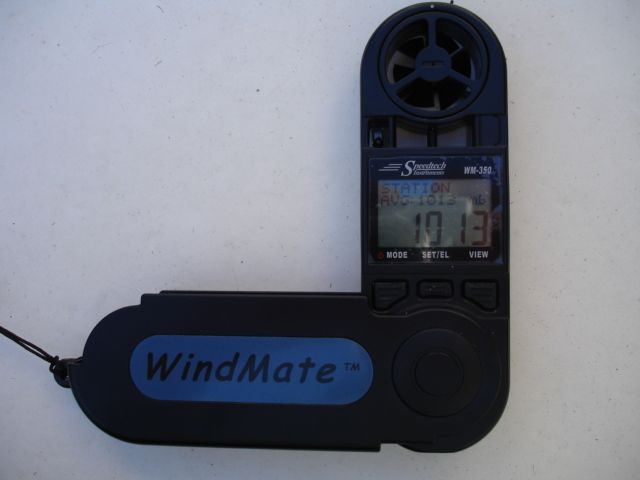 Altitude. The altitude is based on pressure- it's not connected to gps. Initially, you have to enter a known altitude. We are 20 ft above sea level here.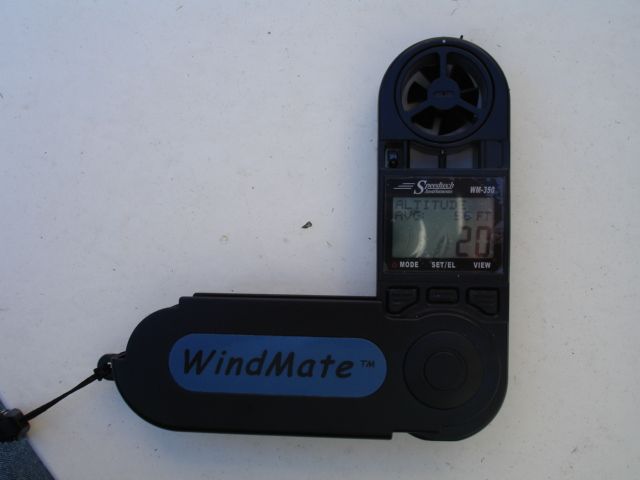 Density altitude.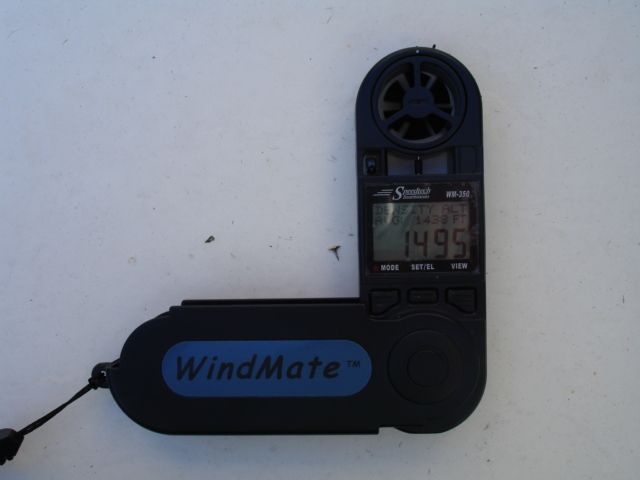 Here is the jack knife handle unfolded. It keeps your body temperature from affecting the readings.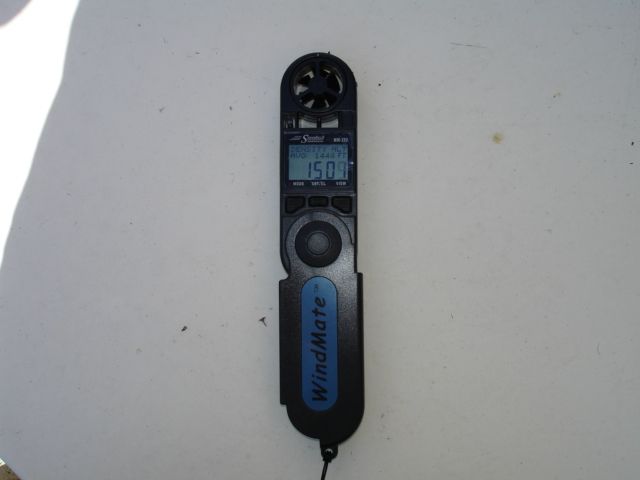 Here's another view of the case closing up.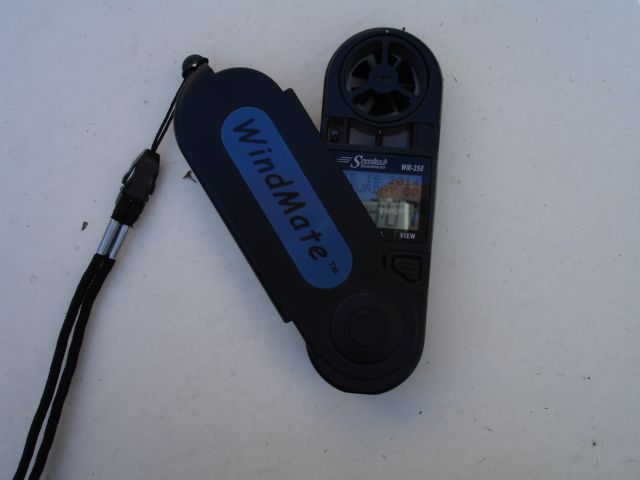 Tripod mount.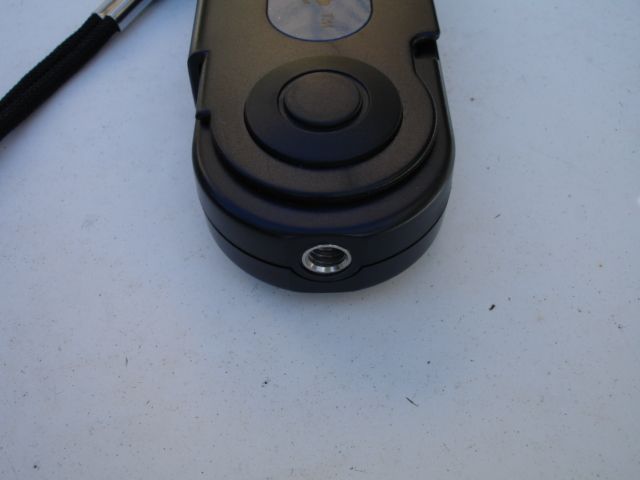 It's 5 1/4" long, 1 3/4" wide, and 3/4" deep. It's quite solid too.
The price was $124.99 at Ambient Weather, and delivery was very fast.
Speedtech by WeatherHawk 27019 WM-350 WM350 WindMate® Multi-function Wind Meter with Self-Calibrating Humidity Sensor and Wind Direction
If you are looking for a weather meter, this one is worth considering.